Group Tours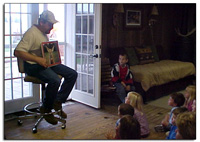 Planning a family trip or group outing? This year, don't forget to look at the Krause Elk Farm as an option. We have hosted various groups which include class field trips, nursing home outings, church groups and boy/girl scouts to name a few.
Here at the farm, we often do tours and informative talks regarding the Elk and their habitat. For instance, did you know that bulls weigh in between 700 to 900 pounds? Or did you know that Elk are actually classified within the deer family? It's true, along with the Moose, Caribou, Mule deer, and White-tailed deer.
To further demonstrate their size, bull elk can grow to be up to five feet tall at the shoulder and over eight feet long from nose to tail. Now, the cows (female elk), will only grow to weigh in at around 500 pounds. And will measure up at roughly four and-a-half feet tall at the shoulder and six and-a-half feet long from nose to tail. Pictures alone, just simply do not do these magnificent animals justice.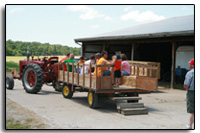 Surely you have noticed the size of an elk's antlers before. But did you know that they grow a new set every year? In fact, when they are growing, they are covered in a fuzzy skin called Velvet. By late summer, these new antlers harden and the velvet peels away. For a mature bull, these antlers can weight up to forty pounds!
Truly an experience to see! With the high prices of gas and travel, we are conveniently located within an hours drive from many locations within the region. Some including; Downtown St. Louis Missouri, Ste Genevieve MO, Belleville IL, and Pickneyville IL.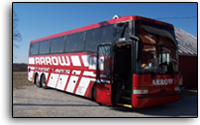 Krause Elk Farm
8311 St. Leo's Rd.
Evansville, IL 62242
(618) 282-3789
[email protected]